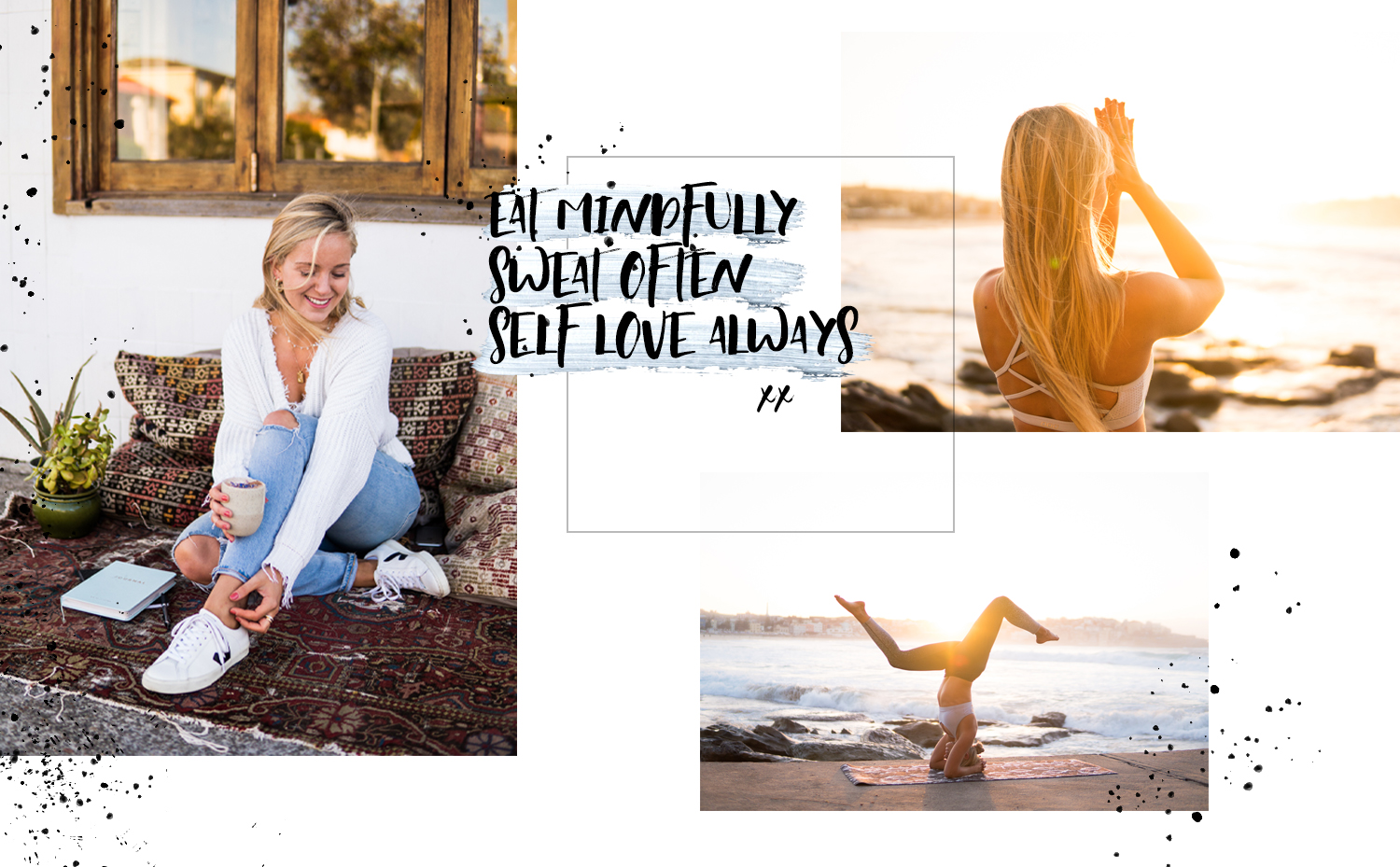 I'm Stef: Holistic Health Coach, fitness junkie,
and your personal self love cheerleader.
After overcoming years of struggles in my relationship with food and body image, it is now my passion to help you heal, too. I understand the guilt, self-destructive behaviours and the unhealthy habits, because I've been there. I want to teach you to make peace with your plate and become the healthiest and happiest version of yourself. Because you deserve it.
Free Resources
Use this FREE 14-day journaling guide to begin healing your relationship with food and your body. Essentially, this is a sneak peak into some of the questions my clients work through in our one-on-one coaching sessions. Curious?
"YOU WILL STOP TURNING TO FOOD WHEN YOU START UNDERSTANDING IN YOUR BODY, NOT JUST IN YOUR MIND, THAT THERE IS SOMETHING BETTER THAN FOOD TO TURN TO."
"OUR WORK IS NOT TO CHANGE WHAT WE DO, BUT TO WITNESS WHAT WE DO WITH ENOUGH AWARENESS, ENOUGH CURIOSITY, ENOUGH TENDERNESS AND ENOUGH KINDNESS TOWARDS OURSELVES."
"YOUR BODY HEARS EVERYTHING YOUR MIND SAYS."
"EAT LIKE YOU LOVE YOURSELF. MOVE LIKE YOU LOVE YOURSELF. SPEAK LIKE YOU LOVE YOURSELF. ACT LIKE YOU LOVE YOURSELF."
"NO MATTER YOUR SIZE, YOU'LL HAVE GOOD BODY IMAGE DAYS AND BAD ONES. YOUR WEIGHT AIN'T THE PROBLEM HERE."
"INSTEAD OF CHANGING YOUR BODY, HOW ABOUT CHANGING YOUR THOUGHTS ABOUT YOUR BODY?"
"WOMEN'S BODY IMAGE IS A COLLECTIVE ISSUE. OUR SOCIETY SUFFERS WHEN HALF THE POPULATION CHANNELS THEIR CREATIVE ENERGY INTO BEING SMALLER."
"YOU KNOW WHAT'S HEALTHIER THAN KALE? HAVING A HEALTHY RELATIONSHIP WITH FOOD."
"NO MATTER WHAT SOCIETY SAYS, IT'S OK TO BE LIKE: NAH THAT AIN'T FOR ME."
"YOUR RELATIONSHIP TO FOOD IS A DIRECT REFLECTION OF YOUR RELATIONSHIP TO LIFE ITSELF."
"START EACH DAY WITH A GRATEFUL HEART."
"YOUR MESS IS YOUR MESSAGE."
"YOU DON'T HAVE TO BE THE SAME PERSON THAT YOU WERE 5 MINUTES AGO."